Esti aici: Home // Articole cu tagul cadouri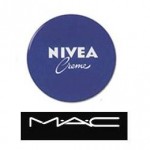 NIVEA este un brand mass-market de mare succes, cu o istorie de peste 100 de ani. Este un brand care lucrează nemţeşte, bineînţeles, un brand care ştie să comunice, cu cine şi către cine. Cele mai recente lansări care au fost ajutate de campanii bine şi mult în avans gândite de PR: deodorantele Powder Touch, gamă nouă şi apa micelară 3 în 1. De ce am decis să scriu despre ambele...
Mai mult decât orice, apreciez cadourile care chiar înseamnă ceva: un obiect personalizat, o carte care știi sigur că o să placă pentru că…știi sigur, un disc despre care ești convins că va fi ascultat over and over and over again, sau chiar clasicul buchet de flori. Și, în timp ce mărturisesc că nu mă încadrez în categoria oamenilor care adoră să primească daruri, recunosc...